First, an apology
Well, I ended the first post of my new blog rather abruptly. I didn't say good luck, good bye, or anything to let you know I was finished. I just quit. Sorry about that. I'll try to do better from now on.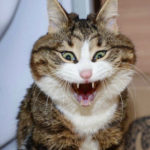 Step by Step
This next 2-page spread is easy to do; it's a painted background with stenciling and a few words of hand-printed text.
I painted the backgrounds of both pages to resemble a landscape. I used London Blue, and Vibrant Turquoise in the sky area, and Lime Green in the center third of the pages, and Chopped Pesto on the bottom third, all Dylusions Paints.
In the sky area I used White Linen on portions of Stencil Girl Stencil L568 .
Along the bottom third I stenciled a mixed grayish brown of Melted Chocolate with a touch of gray, using a stone wall stencil TCW 191S. TCW stands for The Crafter's Workshop.

On the left side of the left page I stenciled a bare-branched tree with VersaMark and colored it with a brown Pan Pastel color. There are no markings on the stencil so I cannot tell you who made it.
In the middle third I stenciled several trees with a light brown using TCW 251S stencil.
The large stencil of the houses is STS (Stencil Girl Stencil) L444. It is not large enough to cover the width of both pages so I repeated an area in the middle to get it the size I wanted.
The words, "There's No Place Like Home", are hand printed with a Fude Ball Pen and outlined with a white Posca Pen to make them stand out.
After it is all completely dry I used a Pitt pen to paint a narrow band around one edge at a time then smeared it with my finger before it dried to get a smooth and faded edge. I did this only on the top, bottom, and outside edges.
Now you are finished.
Quote
I have no special talents, I am just passionately curious. Albert Einstein